| | |
| --- | --- |
| | Free online digital slr tips, photography tutorials, camera techniques. |





Night Scenes are fun and quite simple to do and the results are often stunning and unexpected. They do, however, require a good bit of patience and a lot of trial and error. It is also absolutely necessary to have a tripod (yes, even a cheap one will do). If you're a real sharpness freak, then you'll want to invest in a very study tripod and a remote shutter release. But that aside, let's get to it!


Find Your Subject
The first step in night photography is to know what you want to photograph, and then to subsequently go there when the sun has gone down. A not-so-interesting building in the day might be a wonderful shot at night. Look out for interesting lights, colored lights, windows, anything that might make it an interesting subject to focus on when night comes. A camera sees the night differently than the human eye, so look out for different colors of light because you'll be surprised by the results that you can get.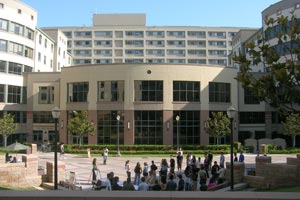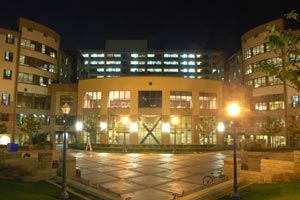 Summary: Constantly be looking for something that might be interesting to shoot at night.


Even the Mundane Can Be Interesting
Tree stumps, chairs, trash cans; they're all good to go for a night shot. Things look a lot different at night, so even the simple mundane bench sitting outside your room might be the next award winning subject. Experiment and see what you get!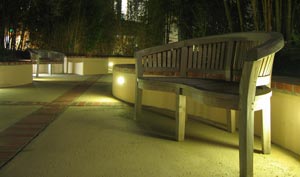 Summary: Experiment with different subjects.


Getting the Right Exposure
This requires a number of hit and misses. Just keep shooting until you have something that you think has just the right brightness.




The first picture is too dark and loses most of the details in the shadows. The second shot is too bright and therefore loses details in the highlights. Finally, the last shot is a good exposure, but especially for night shots, it's hard to contain all of the shadows and highlights in the range of the camera's sensor, especially for night shots. Therefore, you'll have to take some and leave some and get a good average. You can use an image editing program such as Picasa to correct the image if it is too dark or too light as well. Additonally, there is an advanced/post processing technique called HDR (high dynamic range) can solve this, but requires quite a bit of work.

Summary: Shoot and adjust until you get the right exposure.


Again, the rule is to just shoot and shoot until you see what works and what doesn't. Oh, and don't forget to bring warm clothes. It can get kinda cold at night.


Don't Forget Composition!
Night scenes are great and all, but a lot of times people tend to get caught up in how cool different subjects look at night and they forget Basic Composition. Remember, the rule of thirds and doing stuff like putting things in the foreground still apply to night scenes.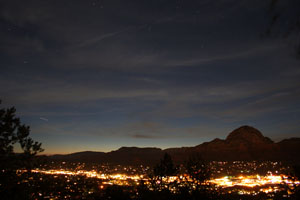 Summary: Remember the rule of thirds, diagonals, keeping an eye out for the four corners, etc.


Point and Shoot | Digital SLR | Post Processing | Buyer's Guide | Links
Back to Main



Digital camera help, tips on digital cameras, and camera techniques. Canon Powershot camera help and Nikon digital camera tips. Canon SLR and Canon camera tutorials. Nikon SLR, Panasonic, Casio, and Pentax digital camera technique.
All content on these pages are Copyright 2007-2011 Yu Jiang Tham. No content from this website may be used or duplicated without express permission from the owner. Please email support@facethelight.com for more information.

FaceTheLight.com is part of The Happywalrus Network - Get Free Stuff and Make Money!